Training Program for Directors
The Problem:
Film Schools are Overpriced and Ineffective, 
leaving graduates to fight over entry level production positions
or work for free in Internships, with no clear path to their
goal of being a working Director. 
The Solution:
A New Course that is provides practical training to
realistically begin a Directing Career in the digital age. 
A Course That:
Trains students to write, produce, and shoot their own full length feature films at a reasonable cost. 

Trains students to build a fan base and promote their films directly to an audience, by utilizing all of the digital resources available in the modern era.

Trains students to be competitive in this modern economy, approaching their career as a business. 

Includes, but is not limited to, filmmaking fundamentals such as scripting, editing, lighting, and camera movement

Trains Students in Audience Engagement; specifically, how to write stories that are compelling and memorable, even if the students do not have previous writing experience.

Provides Individual Support to Students to Achieve The Goal of Producing a Feature Film; both during the Program and After, Throughout Production
Introducing 
Film School Solution
The World's Most Practical Film Training Program
Providing students with Writing, Technical, and Business skills
not taught in any other film program
for a fraction of the price.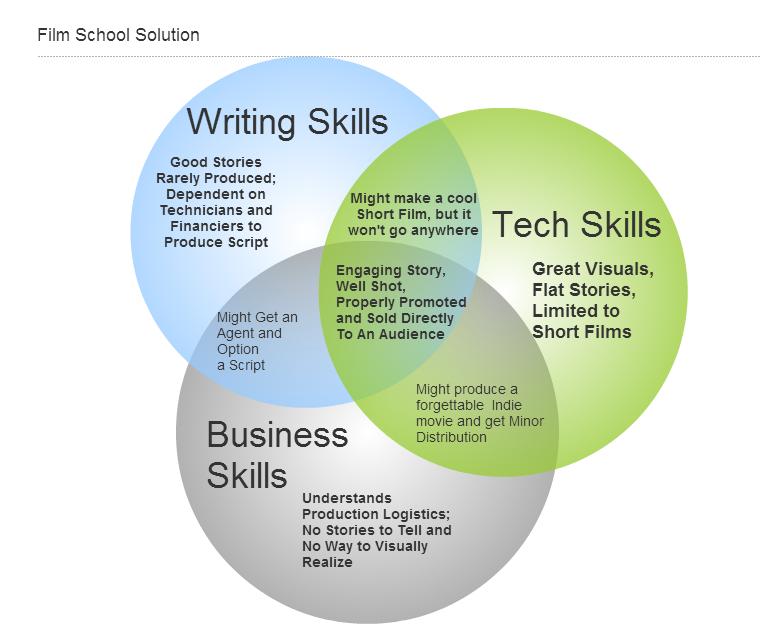 To Learn More About the Course and Registration:
To learn more about this course, check out our mind blowing informational webinar. Fill out the form below to get instant access. It will be the best 60 minutes you've EVER spent if you are serious about making movies for a living. Register for free webinar by filling out the form below: